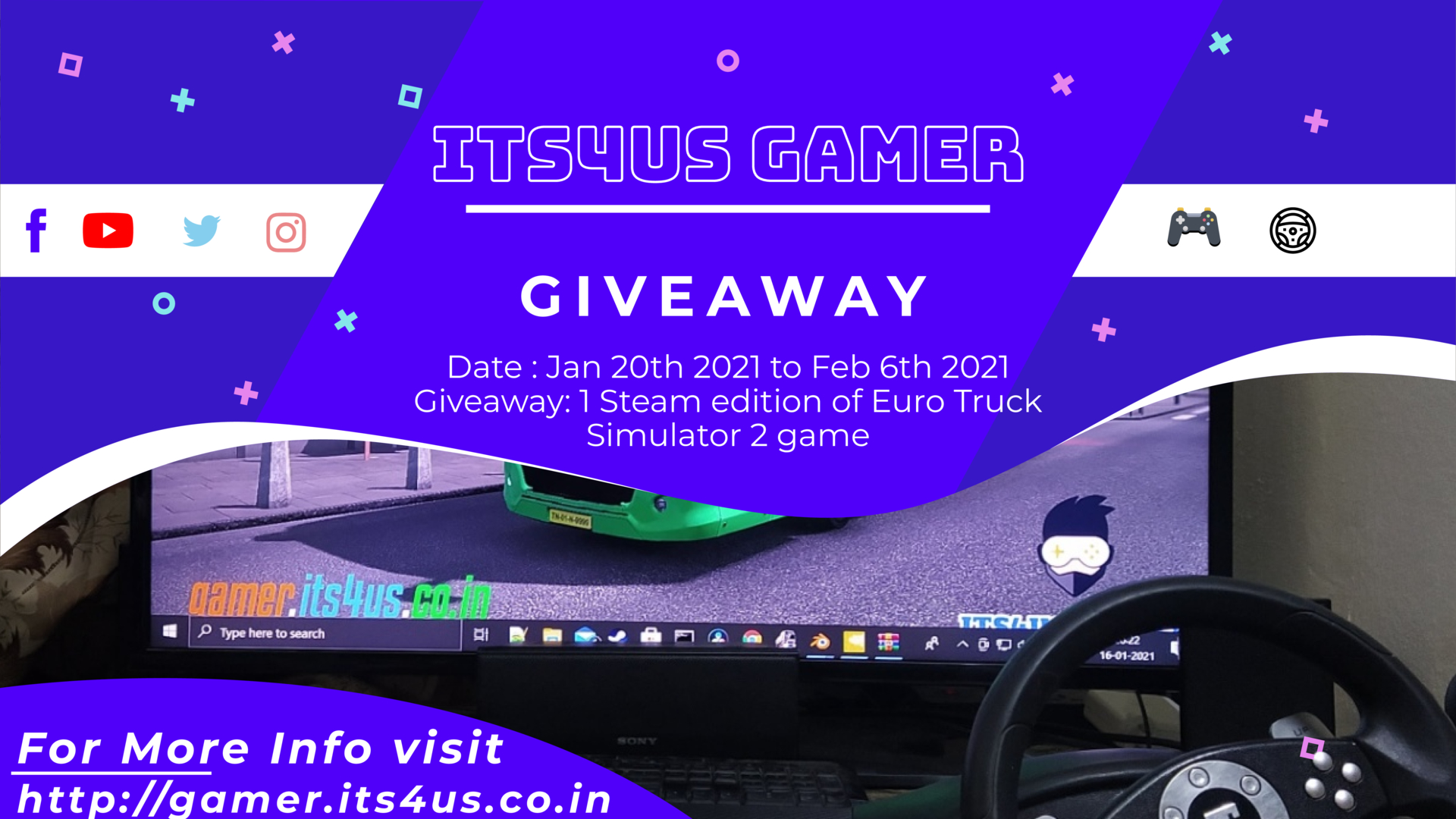 Hello Gamers!
This is going to be our first Giveaway, hopefully we will have many more.
The Lucky draw winner will get a Steam edition of Euro Truck Simulator 2 game. If you already own Euro Truck Simulator 2 you can ignore this we will come up with other Giveaway ideas soon.
Date : Jan 20th 2021 to Feb 6th 2021
Giveaway: 1 Steam edition of Euro Truck Simulator 2 game
How to Participate
Fill up the below form before Feb 6th 2021
You need to Subscribe to our Its4us Gamer youtube channel
https://www.youtube.com/c/Its4usGamer
How will the winner be selected ?
We will do a lucky draw on Feb 7th 2021 and select the winner Share the winners name in our Youtube channel and website .
The Winner should be subscribed to the Its4us Gamer youtube channel.
We will reach out to the winner's email.
Data Privacy
We are collecting the below information pueraly for this Giveaway.
We will delete the data as soon as we are done with the Giveaway.
Website : https://gamer.its4us.co.in
If your unable to see or submit in the above form kindly use the below link
https://docs.google.com/forms/d/e/1FAIpQLSf02LcyKQnaVaN-n1qn1u7yL4s_O6W9Gc5ItHSA0Hv-I0sOBQ/viewform?usp=sf_link